How to Delete Google Search History
Categories: Education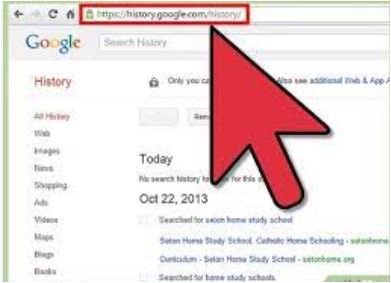 Introduction:
Our lives are entwined with the internet in the current digital era, and search engines are essential to our quest for knowledge. The most widely used search engine, Google, gathers a tonne of information about our online activity, including our search history. The user experience may be improved, but worries regarding internet privacy are also raised. In order to protect your personal data and keep control over your digital footprint, this article will walk you through the procedure of deleting your Google search history.
The Importance of Online Privacy
As we navigate the digital world, online privacy has grown to be of the utmost importance. The information we look for on Google can be very personal, from financial worries to medical questions. If this data is allowed to build up unchecked, it may result in problems like targeted advertising, data breaches, or even identity theft. You may significantly improve your online privacy by regularly maintaining and removing your Google search history.
Understanding Google Account Activity
It's critical to comprehend how Google records your online activity before we get into how to delete your search history. Google Search, YouTube, Google Maps, and other services are all connected to your Google account. Because of this connectivity, your search history is shared across all of the Google services you use, not just the search engine.
Step-by-Step Guide to Deleting Google Search History
1. Accessing Your Google Account
Open your favourite online browser and go to the Google homepage to get started. Ensure that the Google account you wish to manage has you logged in.
2. Locating Your Activity
Click on the profile photo connected to your Google account in the top-right corner of the Google site. In turn, a dropdown menu will appear. Go to the menu and choose "Manage your Google Account."
3. Navigating to Your Google Activity
Locate and select the "Data & personalization" tab from the left-hand menu on the Google Account dashboard. Find the "Activity and timeline" area by scrolling down. To continue, click "My Activity".
4. Viewing Your Search History
You may now view a timeline of your online actions across different Google services. By selecting the "Filter by date & product" option, you may narrow the emphasis to just your search history. Set the desired date range and select "Search" as the product.
5. Deleting Your Search History
You'll see a list of distinct search entries as you browse through your search history. Click on the three vertical dots to the right of a particular entry to delete it. You can choose "Delete" from a dropdown menu to get rid of the entry.
6. Clearing Your Search History
Click on the "Delete activity by" option in the left-hand menu to erase all of your search history for the chosen time frame. You can select the date period for which you wish to remove your history using the dialogue box that will appear. To erase the search history, click "Delete" after you've made your choice.
7. Managing Activity Settings
Go back to the "Activity and timeline" section to exercise more control over your Google search history. You can change your settings to have previous activity automatically deleted here. Select "Choose to delete automatically" from the list of options under "Web & App Activity". The frequency at which Google should automatically remove your activity can then be chosen.
8. The Importance of Regular Maintenance
Getting rid of your Google search history involves ongoing upkeep; it is not a one-time task. The more you use Google's services, the more new search results and activity there will be. To make sure that your online privacy is protected, make a note in your calendar to periodically review and remove your search history.
Conclusion:
Taking proactive measures to safeguard your online privacy is crucial in a digital age where personal information is becoming more and more susceptible. Controlling and erasing your Google search history gives you more power over the data that is kept about you. You can confidently navigate your online activities while reducing the risks connected with excessive data buildup by following the step-by-step instructions provided in this article. Put your online privacy first and start managing your digital footprint right away.