Hidden gems travel and excursions
Categories: Travel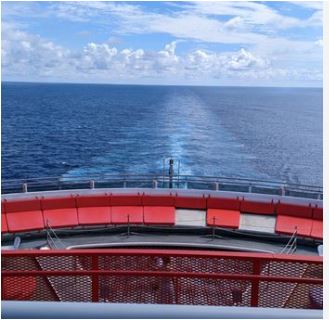 Hidden gems travel and excursions:
One of the most enjoyable travel experiences is finding undiscovered gems. Away from the tourist hordes, these lesser-known locations and excursions frequently provide distinctive and authentic experiences.
Here are a few undiscovered destinations and adventures:
1. Faroe Islands, Denmark: This archipelago in the North Atlantic is a stunning natural paradise with rugged landscapes, dramatic cliffs, and picturesque villages. The Faroe Islands offer excellent hiking opportunities and an opportunity to immerse yourself in Nordic culture.
2. Matera, Italy: Located in the Basilicata region of southern Italy, Matera is a UNESCO World Heritage site known for its ancient cave dwellings, or "Sassi." The city's historic center is a maze of narrow streets and stone-carved dwellings, offering a glimpse into a unique and ancient way of life.
3. Gjirokastër, Albania: Known for its well-preserved Ottoman architecture, Gjirokastër is a charming town located in the south of Albania. Explore its cobbled streets, visit the ancient fortress, and indulge in traditional Albanian cuisine.
4. Jiufen, Taiwan: A quaint mountain village near Taipei, Jiufen is famous for its narrow alleyways, stunning views, and traditional tea houses. It is said to have inspired the animated film "Spirited Away."
5. Tbilisi, Georgia: Tbilisi is the capital city of Georgia and offers a blend of ancient history, diverse architecture, and warm hospitality. Wander through its old town, visit the ancient Narikala Fortress, and try Georgian cuisine and wine.
6. Huacachina, Peru: This desert oasis is located near the city of Ica and surrounded by vast sand dunes. Enjoy sandboarding, dune buggy rides, and watch the sunset over the magical landscape.
7. Kotor, Montenegro: Nestled between towering mountains and the Bay of Kotor, this charming coastal town is full of medieval architecture and history. Stroll through the narrow streets and hike up to the fortress for breathtaking views.
8. Sagada, Philippines: Sagada is a serene mountain town in the Philippines, known for its hanging coffins, limestone caves, and picturesque rice terraces. It's an ideal destination for nature lovers and adventure seekers.
9. Chefchaouen, Morocco: Often referred to as the "Blue City," Chefchaouen is famous for its blue-painted buildings, winding streets, and relaxed atmosphere. It's a beautiful and tranquil escape in the Rif Mountains.
10. Svalbard, Norway: Svalbard, which is in the Arctic Ocean, provides a distinctive view of the Arctic wilderness. Investigate glaciers, look for arctic bears, and take in the captivating Northern Lights.
While exploring these undiscovered wonders, keep in mind to respect the locals' culture, ecology, and traditions. These locations will remain unique for future travellers to explore if local businesses are supported and sustainable travel practises are observed.
Find other article: